AYM x GREEN FRIDAY
We thought that you should know that we do not support Black Friday, as we wish to respect our lovely retailers worldwide. Instead we will be celebrating Green Friday, so next week we will donate 15% of all online sales from November 29th - December 1st. to the Danish non-profit organisation Plant A Tree, check them and their work out here plant-et-trae.dk
We hope that you will support this project, let´s plant some trees together!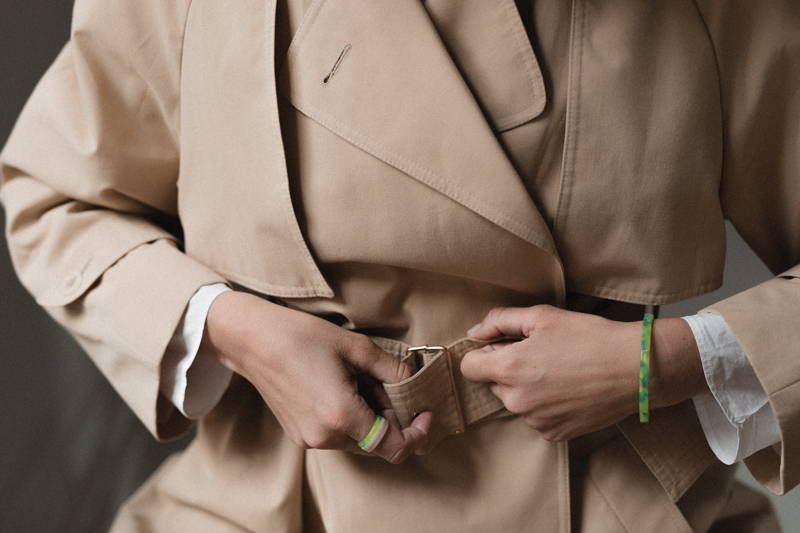 ---
MEET ARTIST BORIS PEIANOV 
 Boris Peianov is a visual artist and architect based in Copenhagen and currently working in both fields, and collaborating with Boris for the visuals of the second AYM X Lotta Liina Love collection was an obvious choice for us, as Boris has captured the childish interpretation of what jewellery is for the grown woman, by flirting with emblems important to a young girl in a grown up setting to perfection.
Boris Peianov has previously worked with magazines like Elle UK and Harper's BAZAAR and he is known for his unique style and different approach to the world of fashion.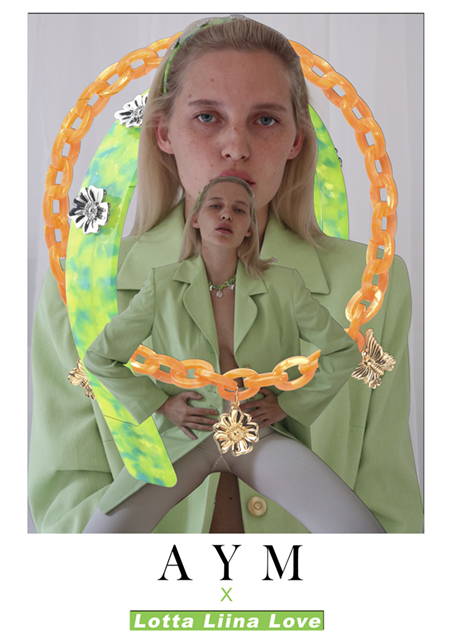 ---
MEET STYLIST PRISZCILLA VARGA
People inspire people. Something we truly believe in at AYM. In fact, we find people to be one of our greatest inspirations and we love to do collaborations. For that reason, we introduce you to stylist Priszilla Varga. We have worked with Priszilla on several occasions and our collaboration has turned into a longterm friendship. Recently, we met up with Hungarian stylist in Copenhagen to shoot the campaign for our AW19 collection No Rain No Flowers.
From a young age, Priszilla has demonstrated a strong dedication to styling, art directing and photography. She works out of her base in the Hungarian capital but her creative mind knows no borders. She constantly challenges and reinvents herself and she seeks inspiration in everything around her. As a result, her work expresses a cosmopolitan feeling and embodies simple modernity. Along with her "new garconne" style and aesthetic, she perfectly captures the essence of our design. Our meetings are a playground for exploring new creative opportunities and this time was no exception. We consider our collaborations very valuable and we are extremely pleased to share the result.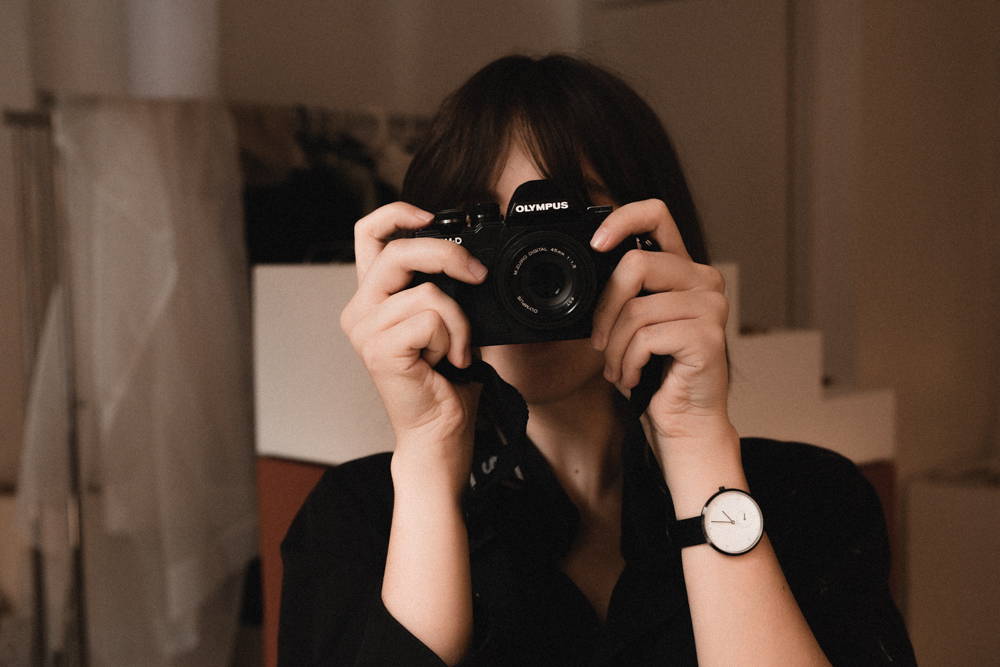 ---
AYM X Lotta Liina Love Vol. II:
Once again, we team up with the Finnish-born creative mind, Lotta Lavanti, more known as her alter ego, Lotta Liina Love. With great excitement, we announce our next collection of accessories and jewellery: AYM x Lotta Liina Love Vol. II.
The first time we met Lotta, we realized that magic would happen and our creativity sparkled instantly. We took a trip down memory lane and created a collection of hair clips and necklaces inspired the Californian poppy. The collection reflected on Lotta's childhood on the US Westcoast. Here, the poppy flower is a central part of the regional landscape and identity. For that reason, the wild Californian flower was the perfect homage to Lotta's West Coast heritage and the true beauty of nature.
Our contentment with the first collection, left us with no other choice than to pursue a volume II. A collection where we combine our creative minds and AYM towards modern simplicity and a cosmopolitan feeling.
We are thrilled to continue our collaboration with Lotta Lina Love, and are ecstatic to launch our new accessory and jewellery styles in August 2019.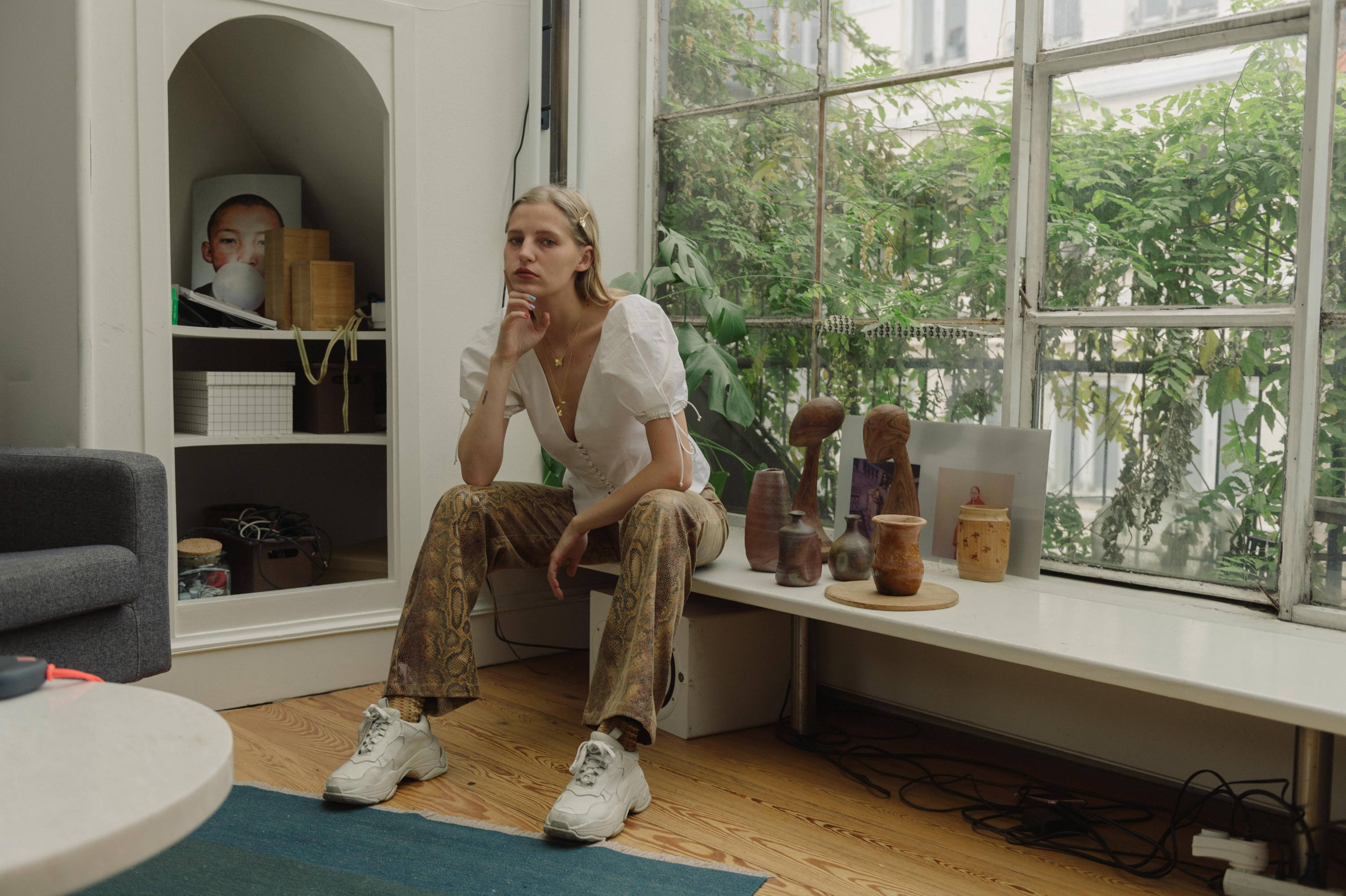 AYM SUNGLASSES
The shades are drawn with inspiration from the minimalistic jewelry design and handcrafted in lightweight stainless steel.
A contemporary take on classics shapes with an unconventional approach to the double bridge.